According to the Tennessee Suicide Prevention Network, someone dies by suicide once every 16 minutes in the United States. More than 90% of people who kill themselves have a diagnosable mental disorder (usually either a depressive disorder or a substance abuse disorder). Women attempt suicide two to three times as often as men, while four times as many men as women die by suicide.
Through the Team Mica Fund, we will support organizations in the United States that are educating others about suicide prevention and assisting those that suffer from mental illnesses. We aim to make a difference by restoring the hope in the lives of others that suffer from these illnesses, as well as families that have suffered a loss.
In September of 2013, we spoke to students at Bolivar Central High School on World Suicide Prevention Day. We told the Team Mica Fund story and how to release the stigma, as well as how to seek help. If you are interested in having us at your school or program, please contact Erin Hornsby.
If you struggle with depression or are having suicidal tendencies, please contact the National Suicide Prevention Lifeline number 1-800-273-TALk (8255). Someone is available 24 hours a day, 7 days a week.

---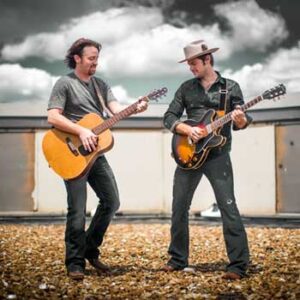 The Team Mica Fund has partnered with Country Music duo, Rosehill, to join efforts in raising awareness of Suicide Prevention.  The band has been deeply affected by suicide with the passing of their original drummer and best friend.
The band recorded the song "The Bible and The Gun" for their current album Crooked Thoughts, that tackles the tragic issue head-on. First and foremost, it is the duo's desire to use the song and video as a means to reach out to those in crisis and guide them to organizations and people that can help them. It is also important to them to bring this issue out of the closet and remove the stigma associated with depression and suicide, so they have initiated a suicide prevention campaign, called 'Save A Life Tonight'. Please visit www.savealifetonight.com for information on how to help Rosehill raise awareness about suicide prevention.
Join the Team Mica Fund in Cypress, TX for "It's a Rosehill / Weeden Christmas" concert at Cypress Saloon on Dec. 21!